Selfie Smartphone Ring Light
Original price
$119.99
-
Original price
$119.99
Always Looking For The Perfect Lighting For A Selfie?
Selfie Ring Light is here to solve that problem!

We get it, every social media post, lighting is one of the key elements in getting the perfect selfie, taking hundreds of selfies in different areas to get the perfect lighting can be frustrating and annoying.

That is why we have created Selfie Ring Light that will guarantee you perfect lighting at all times.
 while our Selfie Ring Light is a combination of traditional light and phone case which allows you to carry it with you at all times so you can always achieve the perfect lighting.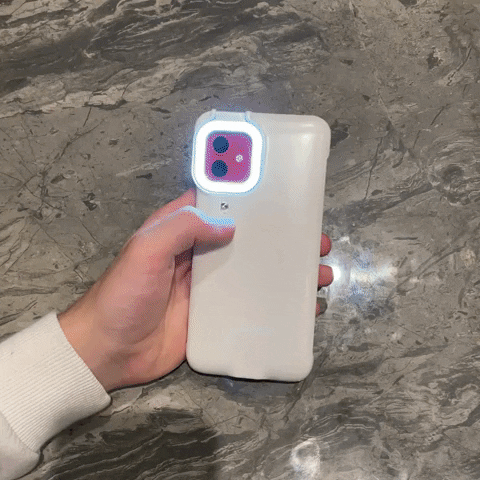 But more importantly, the slim and lightweight design allows your phone to fit flush in the case without looking bulky and heavy.
Note: It has a rechargeable battery that only takes 30 minutes to charge with a standard charger.