Electric Blending Shaker Bottle
Original price
$49.99
-
Original price
$49.99
STIRR IT | MIX IT | BLEND IT
Our Electric Blending Shaker Bottle makes mixing your drinks so easy! Just pour your liquid in, add your mixer, and press the button to automatically mix it all together. It's perfect for protein drinks, powder mixes, and more!
This battery-operated, hand-held cup creates a powerful whirling vortex to create the perfect mix in seconds. Works magic with all syrup or powder-based drinks. The 14-ounce Skinny Mixer features a spill-proof design thanks to its snug-fit sip-top lid.The nylon whisk is safe for underage children. Simply push the button to activate the whirling vortex. Within seconds, you'll have a perfectly mixed drink.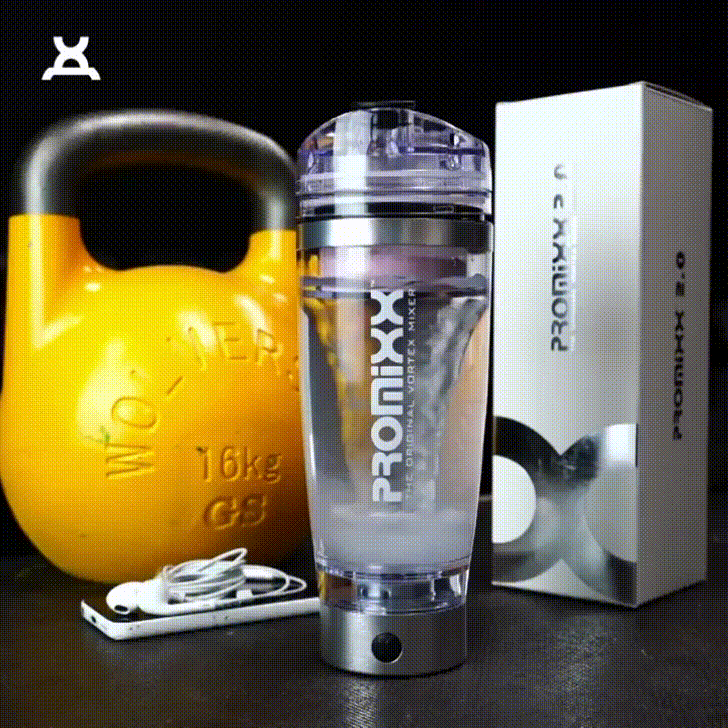 Operation Guidance:

-Open the bottom cap and install the 2 AAA batteries appropriately, then close the bottom cap.

– Add the milk powder, coffee, cereal, water or any other fluidity granule, powder or liquid, but please make sure the whole volume less than 400ml.

– Close the cover in case of overflow and press the button to start automatic stirring. Press it again to stop the stirring.


FEATURES:
Perfect for mixing juices, cocktails, coffees, teas, protein shakes and formulas etc.

Easy and convenient to use,wash and storage with Stylish & Unique design.

Battery: 2 AAA batteries (Battery not included)

Material: Plastic ,Size: 19 cm x 7 cm ,Colour : Multicolour

Package Includes: 1 x Skinny Self Stirring Mug